What can I say? I love nail polish -- Like a LOT.

I don't claim to be a boss at painting; I'm clearly not an expert -- But painting my nails is one of my favorite pastimes. :)

Here are a few of my more recent nail looks:


This is "Belle of the Ball" by Confetti:

This was my first time using this brand and I liked it a LOT. I will definitely buy it again. Took only two coats and applied very smoothly. For $1.99, I was very pleased.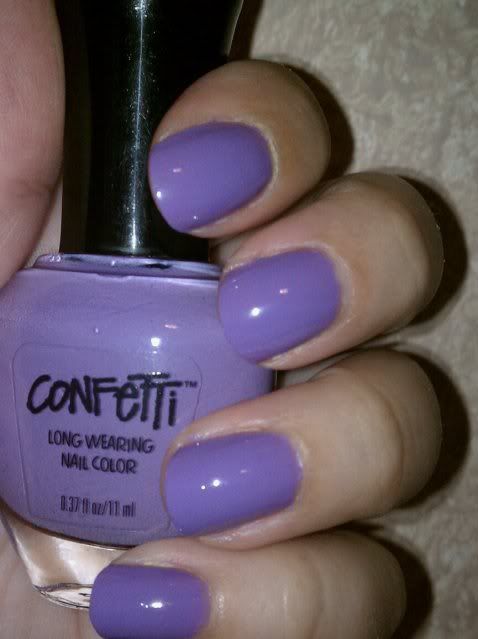 This is "Grey Area" by Sally Hansen Xtreme Wear:

I've got lots of love for Sally. The Xtreme Wear line is probably my favorite. Love the price, love the color payoff. This was two coats of Grey Area with a top coat over it.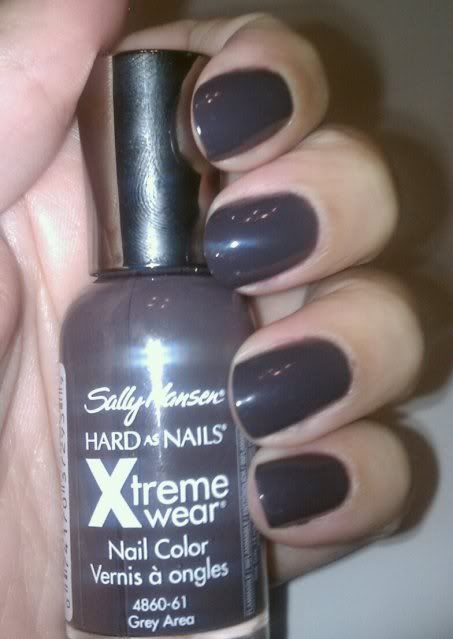 This is "Blue Me Away" also by Sally Hansen Xtreme Wear:

One of my favorite blues. Took only two coats to look this vibrant.





This is the Sally Hansen black Crackle over another Xtreme Wear pink called "Hot Magenta":

This was my first experience using a Crackle/Shatter of any kind. I was pleased with the result. I do find that with this particular crackle, it needs to be applied pretty thinly or else it won't crackle quite so much.





Here's another Crackle look -- This was a black Sally Hansen Xtreme Wear with the silver Sally Hansen Crackle on top.

Got lots of compliments on this look. I found that the SH Silver Crackle was a bit easier to apply than the black but didn't crackle as much. Perhaps I applied it too thickly. I was still happy with the end result.




And there you have it -- A few different looks over a few week time period. Thanks for viewing!